NAFCO Silk Cord Necklaces - Solid Color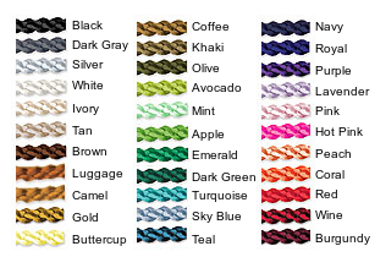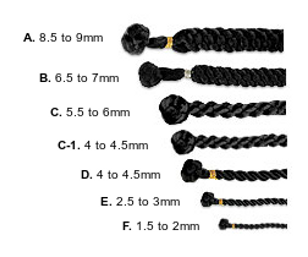 All cord necklaces are a twisted or braided silk/cotton/poly blend with a secure loop & knot closure and self color thread bindings. We stock 16" & 18" cord necklace lengths. Longer silk cord lengths such as 20", 22", 24", 30" etc, and custom silk cord lengths are also available in all sizes as a special order and priced accordingly.
Our cord necklaces are perfect for Jewelry of all kinds such as fine jewelry, artisan pendants and brooches, etc. A complete printable cord necklace information PDF document is available to members of the trade. Please log-in or register to download.
NAFCO only sells to the trade and minimum orders apply. If you are not in the trade and are interested in purchasing our cords please go to our authorized dealer at
http://www.mystcords.com