Welcome to NAFCO Gems mobile!
Please use the buttons above to navigate or use Quick Search.
Welcome to NAFCO Gems for your tablet!
Please use the buttons above to navigate or use Quick Search.
Welcome to NAFCO Gems - Wholesale Supplier of Natural Fine Loose Colored Gemstones!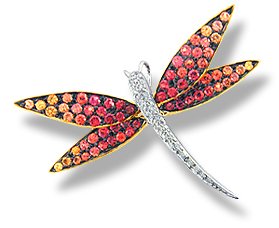 NAFCO Gems
is a fine color wholesale gemstones supplier located in the United States specializing in fine quality
loose colored gemstones
with an emphasis in diamond cut round and princess cut square ruby and
sapphire melee
. Not only have we been known for the best quality sapphires in all colors, we have in stock a very large and diverse natural gemstone inventory in all sizes, unique & standard cuts, and shapes in a variety of other gemstones. Such as
tourmaline
s,
spinel
s,
zircon
s,
ruby
,
emerald
s,
tsavorite
s and many other
garnet
varieties,
amethyst
,
aquamarine
s,
peridot
and the list goes on.
We also provide the service of gemstone color matching and gemstone suite layout. When it comes to loose colored gemstones we can provide you with a super fine single gemstone, a funky fancy cut gem, a fun inexpensive rare gemstone, a parcel of melee or a complete matched gemstone suite.
NAFCO Gems
has been a prominent fixture and a well respected wholesale gemstone company in the fine colored gems trade for over four generations. In addition the Naftule name goes a long way - from our involvement in many gemstone trade organizations such as
AGTA
- American Gem trade Association,
ICA
- International Colored Gemstone Association,
GIA
- Gemological Institute of America just to name few, to our passion and dedication in the movement for ethical, responsible and 'fair trade' gemstones that are sourced in a way that is Eco-friendly and sustainable in a conflict-free environment.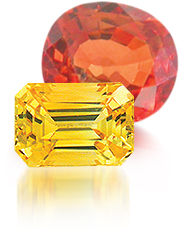 We also pride ourselves in our commitment to providing disclosure of treated and untreated gemstones, gemstone origin and guarantee that the gemstones we sell are natural - genuine gemstones and not synthetic or imitation.
If you are a custom jeweler, jewelry designer, jewelry store--large Rolex or AGS store to small mom & pop shop or a discerning colored gemstone collector with a vision and a passion for fine color...Look no further, NAFCO Gems is here to be your colored gemstone partner.
When purchasing fine colored gemstones from NAFCO Gems you can rest assured that not only are you getting years of experience...you're getting a name you can trust.